Dreamsicles, Fudgsicles or just plain old grape, as kids we all had our favourites, and as adults those same flavours are still high on our list of summer-time indulgences. Enter Perfect Pops, a vibrant little book that puts a fresh spin on the summer-time staple: Fudgsicles made with bittersweet chocolate and crème frache or a Dreamsicle made with passion fruit juice and a vanilla bean ice cream centre—even your daily Soy Chai Latte is transformed into an icy treat.

Author Charity Ferreira tested each of the fifty recipes in her home kitchen with a steady stream of neighbourhood kids running in and out to sample new pops and request old favourites, "It was so much fun to see four- and five-year-olds enjoying pops made from sweet corn or strawberries and balsamic vinegar, and to hear twelve-year-old boys discussing whether or not they liked the flavour of shiso in the plum pops, or whether the Mexican chocolate pops should have more chile"

Recipes are short and simple, with most containing less than five ingredients, and the colourful photos will make your mouth water. To prove this point we're sharing Charity's refreshing Cherry Pops recipe featuring a cute and crafty way to serve them—using cherry tree branches in place of sticks!


Cherry Pops
Makes 6 – 8 Pops
Ingredients
4 cups cherries (about 1 pounds)
1/3 cup sugar
1 to 1 1/2 tablespoons freshly squeezed lime juice
Directions
1. Pit the cherries and place in a large bowl. Toss with the sugar and let sit until the cherries release their juice, about 15 minutes. Purée the mixture in a blender or food processor until smooth and then add the lime juice to taste.
2.
Pour the mixture into ice pop molds and insert sticks. Freeze until firm, at least 6 hours or up to 1 week.
3. To unmold the pops, run hot water over the outsides of the molds for a few seconds, then gently pull the sticks.
Tip: Believe it or not, you don't need a special gadget to pit cherries. Using a sharp paring knife, cut each cherry in half around the pit and remove the pit. Work over a bowl to catch all the precious juice! How much lime juice you add will depend on how sweet your cherries are, so taste as you go.

Make Cherry Pops & more with our Zoku Quick Pop Maker
Whip up your batch of Cherry Pops in minutes with the help of our Zoku Quick Pop Maker. No electricity needed! This compact device will freeze your popsicles in seven minutes. Simply store the base in the freezer when not in use and you'll be able to make up to nine popsicles before refreezing is needed.

Zoku Accessories Simple tools to make extra-ordinary pops

Zoku Tools Set: Add some pizazz to your pops with the help of Zoku's Tool Kit, this handy and easy to use set will allow you to take your homemade pops to the next level. Add a flavoured core, fruit slices, or stencilled shapes—the possibilities are endless.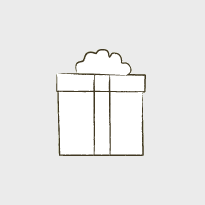 Zoku Storage Case: Our Zoku Storage Case is perfect for storing or transporting your icy creations. The airtight container will preserve freshness and hold up to six pops. When serving, remove the lid and place it on your table for a fun dessert display.

For More Refreshing Reads, Try These...